"Down-to-earth" meets innovative spirit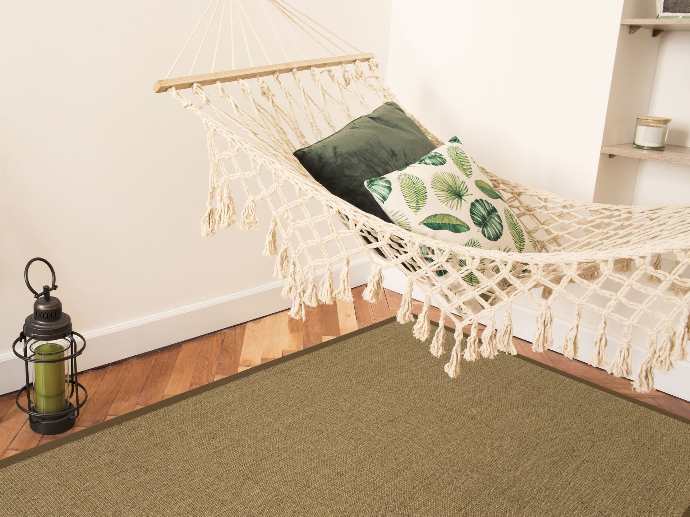 Who actually says that a good dose of down-to-earthness and creative concepts contradict each other?

We want to make the world a little bit better with ecological products, a long family tradition in the carpet business and optimal services for our customers - at every point in the business process.
We are rug manufacturers.

And service providers.

We can't separate that…
…and neither do we want to. From our point of view, innovative rug products and services related to planning, purchasing and support of our customers are inseparable. We offer our business partners clear processes and sound advice. With automation, we ensure that our customers have as little effort as possible in the process. And we provide every customer with information and digital data that they can use to make their own business even better in the future. This includes transparency and a trusting relationship - with customers as well as with suppliers, the basis for profitable cooperation.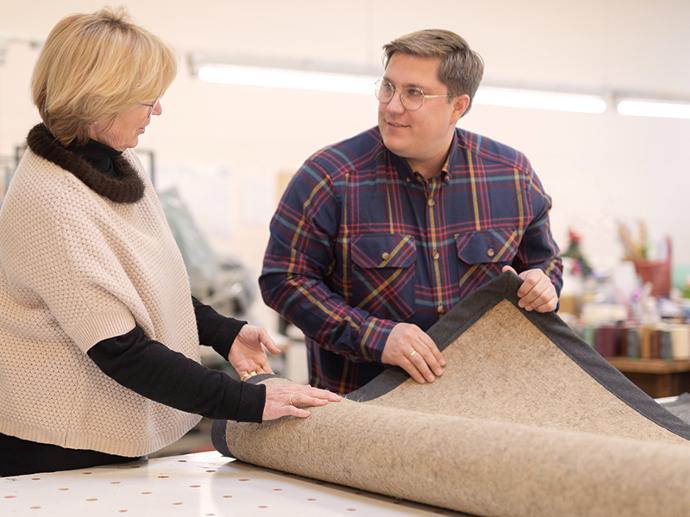 Grundstoff is "Made in Germany"
We develop our products in Germany. We decided to do this in order to be able to offer our customers guaranteed fair, high-quality and sustainable carpets. This is where we are "grounded" in and this is where we want to ensure fair working conditions. Excellent workmanship, well thought-out design and functioning processes are as much a part of our self-image as they are of the title "Made in Germany". What also connects us to Germany: Philipp descends from a rug and carpet making family and represents the fifth generation. Carpet production was his childhood room, Philipp absorbed his knowledge of the industry with his mother's milk.

Do you already know the individual parts that make up Grundstoff?

Get to know our strong team!