Natural fiber carpets have been our passion for five generations. We have the know-how from the cultivation of the fibers to the finished bordered rug made to measure. Are there any new features or improvements to the sisal carpet product? Can we shop fairly and prudently? Yes, we think so! 
Where our sisal
comes from
In Brazil, the sisal agave grows without pesticides and without fertilizers!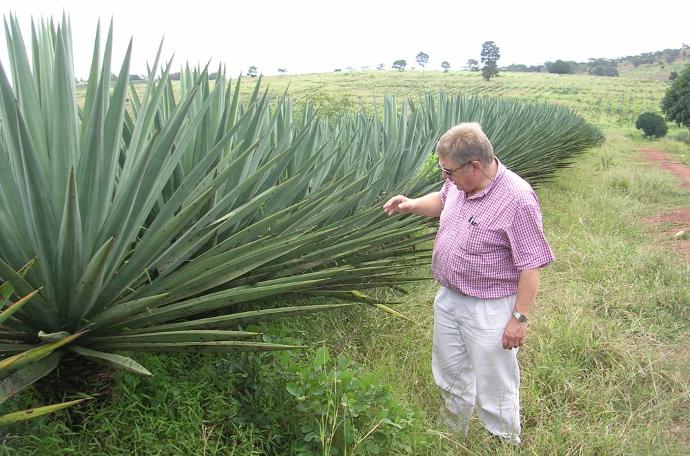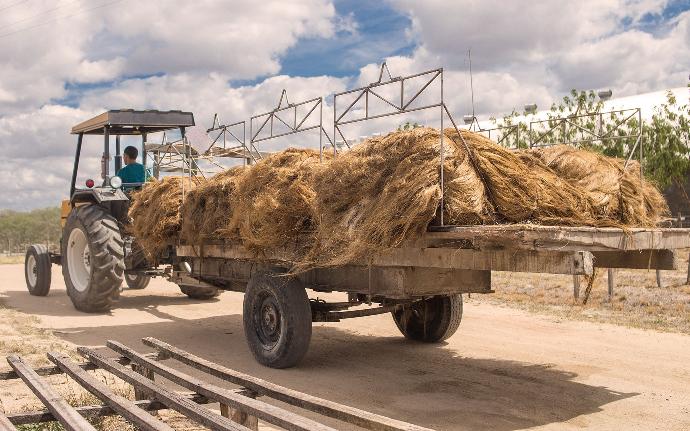 Brazilian small farmers have formed a cooperative to process and sell their sisal fiber harvest together. We obtain the uncoated sisal fabric for Purstoff from this cooperative. Everyone involved benefits here, we think it's perfect!

Have a look for yourself with how much ❤ the sisal is being processed: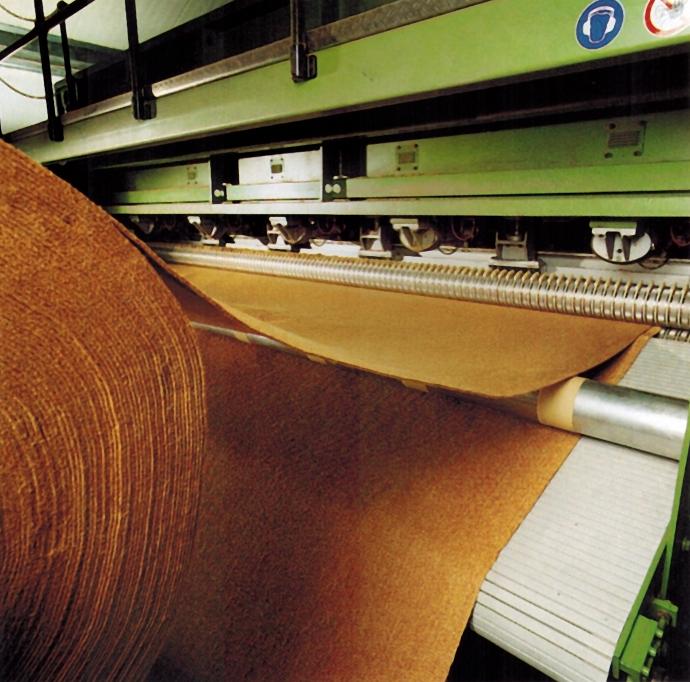 In Brazil we do not coat the back of the carpet with latex milk, which saves a lot of water and chemicals... and creates space in the container to Germany. Instead, we attach a natural fiber fleece to the back of the carpet fabric in Dorsten. This is done with barbed needles, purely mechanical and environmentally friendly.
How innovation solves problems
Many lovers of natural products fear, for example, harmful substances in the latex backing or the crumbling or stickiness of latex coatings due to age. The valuable parquet floor is in danger? The solution is Purstoff

The pollutant-free fleece protects the floor underneath from scratching and does not react with components of cleaning agents. This extends the life of the rug. Our natural fiber fleece consists largely of domestic hemp, kenaf fibers and recycled sisal from coffee sacks! Another plus: the natural fiber fleece insulates noise and heat and increases walking comfort. Do you have underfloor heating? Our pure fabric rugs are ideal for this because they let air and heat through.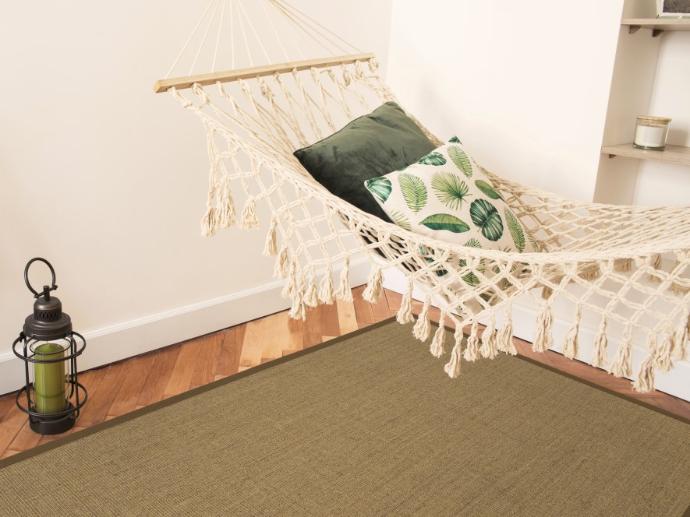 Rugs for healthy living

Natural fibers guarantee a good room climate because they can compensate for fluctuations in humidity. It feels good and it is healthy!
No pesticides or fertilizers are used in the cultivation of sisal, which eliminates the risk of emissions from pollutants. The natural fiber fleece meets all the criteria for natural fibers to be free of harmful substances.
The icing on the cake 

When we make your desired size, we finish the edges of the rug with a band made of 60% recycled cotton, the rest of 40% is BCI (Better Cotton Initiative) cotton. It is woven only for us in Europe.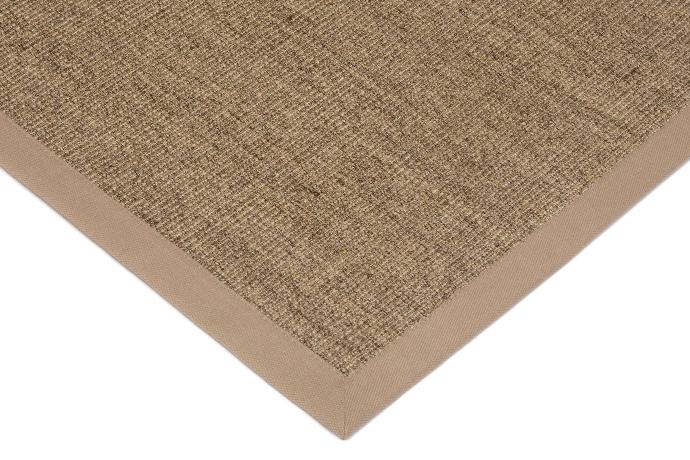 And after use?
Once the sisal carpet has reached its lifetime, its further use or disposal is unproblematic. For example, you can cut it into pieces and use it as a mulch disc for plants or lay it out in the garden as a versatile mat. After all, you can also compost it or throw it in the organic waste bin!
Got Curious?
Then discover now what we make from these wonderful woven goods...